Criminal litigation is serious business, and the stakes for the clients we defend are as high as they come.
Our clients come to us with the worst kind of problems and we solve them – with creative, focused, determined advocacy.
AGP LLP is recognized by Best Lawyers®  for the firm's expertise in the legal industry and by Canadian Lawyer Magazine as one of the Top 5 Criminal Law Boutiques in Ottawa/Montreal.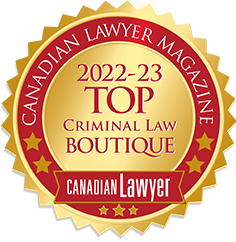 PRACTICE AREAS
We offer comprehensive criminal legal services to help with every kind of case and every type of crime, from theft to murder, from the first phone call from the police station to when the jury foreman says, "not guilty."